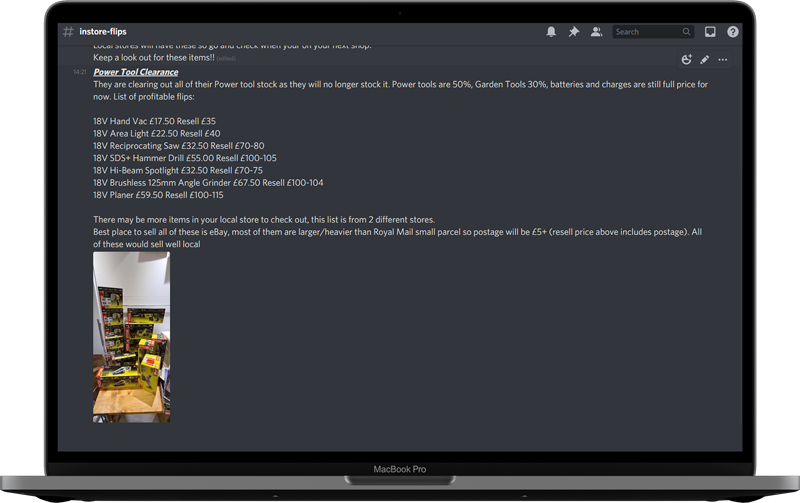 How Does It Work?
If you're new to reselling, we have mentoring & guides with 7 day a week support to help get you up and running as soon as possible and for continual support throughout the membership.
With our expert knowledge and experience from the team we send notifications/release times/guides directly to you. This may be a limited edition toy, in demand sneaker, even an everyday item you wouldn't think could make profit. You purchase them directly from the retailer and then list to resell.
You sell the item on a major platform and profit!
How we help.
We have experts in each of their own fields who have been reselling collectively for over 15 years, within the concierge you will have access to a number of these including; Amazon FBA/FBM, Sneakers, Collectibles (Coins, statues, cards), Amazon to Ebay flips & in-store clearance hunters so you don't have to research for hours on end on what to sell.
In house developers creating custom tools and monitors to help boost your reselling profits.
Custom Guides for alternative resell items with information on how to buy & sell.
Coaching and mentoring throughout your membership to help you to develop as seller and additionally we want all our members to become a confident Amazon/eBay sellers.